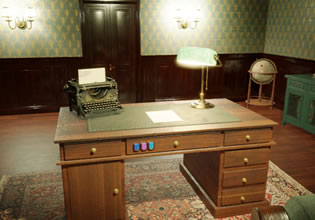 Vintage Escape (Isotronic)
Viktor just woke-up inside this room which seems to be old, what was he doing here? He said to himself. How did he get to the place? Is this situation some kind of escape room and is similar to the things from the movies? That's because he just realized that he is trapped in there for he can't open the doors that are present. Viktor is now fearing for his life, for this could be an escape or die situation and his actions there will dictate his fate!
Escape players, this is not for Viktor really, he doesn't even know why he is in this place and he just wants to get out. Well, there is no other way for this, he must try to escape and he must do it now. Will you help Viktor here then before things fall for the worst for him? Find clues then around the rooms that can help.
Vintage Escape is a new point-and-click room escape game created by Isotronic.
Other games by -
Walkthrough video for Vintage Escape (Isotronic)