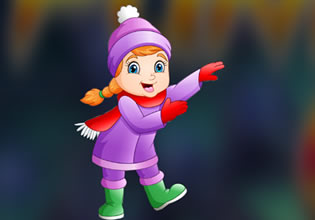 Funny Girl Escape
This village here is generally happy, that's why their place has less stress and things are not too disorderly. As one of the villagers there, Tommy is also quite happy and even though everyday is a challenge, he still gets through it with a smile on his face. That day though, there was another challenge but this one isn't for him, but to a girl!
This girl was Tommy's neighbor and he knows her for he sees her everyday. But she is trapped in a house there and she couldn't get out! Tommy actually warned them not to go there for the place really locks people in, and that's because its door is not really fixed. Tommy needs to get her out of there then for she is in-trouble. Escape players, would you like to join in this rescue and delicately for a kid is the victim here?
Funny Girl Escape is the newest point-and-click house rescue escape game from Games 4 King.
Other games by -
Walkthrough video for Funny Girl Escape