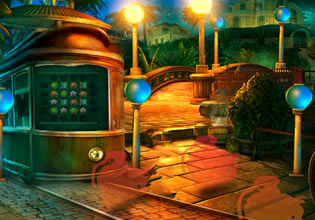 Funny Rabbit Girl Escape
This one girl in the village loves dressing-up different animal costumes and every week she has a new one which she makes herself. This week, she is currently wearing a cute pink rabbit costume and it really suits her. She is suppose to be out and around the village today, but weirdly though she is nowhere to be found, so Cindy her friend tried to look for her. Fortunately though she did, for actually her friend was actually in trouble!
Her friend is actually trapped inside her own home and she had been trying to open that jammed door for hours! Cindy was definitely concerned and acted quickly, but her efforts are not working though and she now needs help as well. Escape players, Cindy is going to need assistance here for her friend is trapped, will you be able to help so that her friend can roam around with her costume again?
Funny Rabbit Girl Escape is the newest point-and-click rescue escape game created by Games 4 King.
Other games by -
Walkthrough video for Funny Rabbit Girl Escape