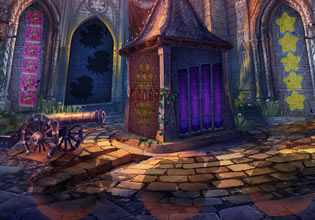 Cute Funny Girl Escape
Rafael's girl is not only funny and beautiful, she was also mischievous and curious. He likes that about her for everyday is a new day with her and her playfulness really adds spice to things. But her curious side that day unfortunately became quite a problem, for Rafael just found her trapped in a nearby house there which nobody lives in!
Rafael have no idea what she was doing there, but he is going to help her for she clearly needs it now. Escape players, Rafael is going to do his best there to rescue his girl, would you like to help him then so that his attempts can be more successful and the safety of his girl can be assured?
Cute Funny Girl Escape is another new point-and-click house rescue escape game made by Games 4 King.
Other games by -
Walkthrough video for Cute Funny Girl Escape