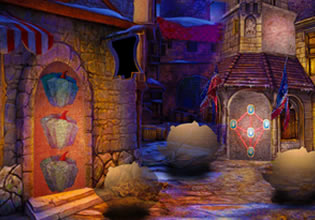 Discretion Lamb Escape
The lamb that roams around the village here is pretty brave, for it doesn't fear people and was even curious of them. That's why the people there just lets him be for they also find him interesting. As a resident there, Norman thought this little guy could get in trouble, for this place is not really friendly to some animals. And so that day, he was proven right.
This lamb got trapped in one of the houses there and it so happened that the first one to find him was Norman. Escape players, of course Norman will help this animal out for he likes this creature too and he can't just ignore it. He is a little bit confused though why this creature was kind of joyful even when it was trapped. Maybe he is getting the wrong idea right-now? Well whatever it is doing, will you still help Norman here in freeing the lamb safely?
Discretion Lamb Escape is a brand new point-and-click animal rescue escape game released by Games 4 King.
Other games by -
Walkthrough video for Discretion Lamb Escape