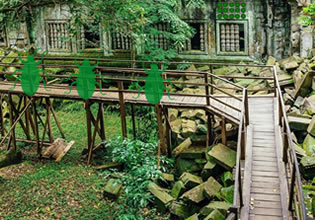 Find The Fortune Pot
Somewhere in the forest is a ruins, this ancient place have been a hard one to search for in this vast forested land, but Matthew found it though and he marveled at it. What led him there was not the architecture and history of the place, but the treasure that's hidden there somewhere in the form of gold!
Matthew have been searching for this gold for years, and now he has found the place where it would likely be, he will now push to find this treasure which is specifically said was in a pot. Escape players, what an adventure Matthew's has in his hands here, want to help him find this treasure then so that his quest here will finally be complete?
Find The Fortune Pot is a new point-and-click ruins item retrieval escape game developed by Games 2 Rule.
Other games by -
Walkthrough video for Find The Fortune Pot