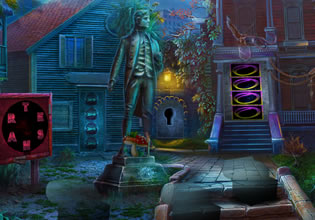 Funny Lamb Escape
There was this lamb who loves to play with the children there and this cute little thing was at times funny. As an adult who watches the lamb, Fiona cracks-up thanks to what it does as it plays around. But that day though little did Fiona know, she was going to rescue it!
Fiona heard the lamb from inside the house near her place and that's quite weird, so she checked and that's when she found the lamb obviously in it but the door would not open! The creature is absolutely trapped in there, for it is really trying to get out and is making a sound. Escape players, imagine you are Fiona here, will you be able to free the lamb as quickly as possible so it can return to where the children are playing?
Funny Lamb Escape is another new point-and-click animal rescue escape game made by Games 4 King.
Other games by -
Walkthrough video for Funny Lamb Escape