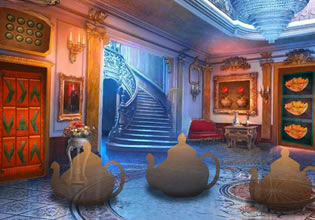 Joyful Ant Escape
This town here is so secretive that weird creatures lives there together with the people. It is also quite peaceful there too, so peaceful that these strange beings are even playing and mingling together with the people in the place! That's why one day when a joyful ant got trapped in a house there, someone was immediately present to help it.
The one who found the ant was Tristan and he will absolutely help the creature, but he is going to need some help on this as well, for he doesn't really know how to get the ant out of there. Escape players, would you like to be of help for Tristan here so that the trapped ant can be freed?
Joyful Ant Escape is a brand new point-and-click animal rescue escape game released by Games 4 King.
Other games by -
Walkthrough video for Joyful Ant Escape