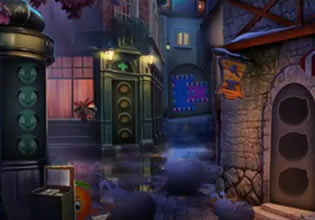 Lovely Lamb Escape
The cute and playful white lamb in the village here just got trapped in a house in the place! A few kids have already tried to get her out but they couldn't for their strengths were not enough. But thankfully Megan is here now and as a bigger kid than the others there, she might have a better chance than them. But she is going to need some help still.
Escape players, Megan also worries for this trapped lamb, for it is lovely and cute and she doesn't want it to get hurt in her attempts to free it. Will you help Megan here now so that freeing the lamb can be sure and safe?
Lovely Lamb Escape is the newest point-and-click animal rescue escape game created by Games 4 King.
Other games by -
Walkthrough video for Lovely Lamb Escape