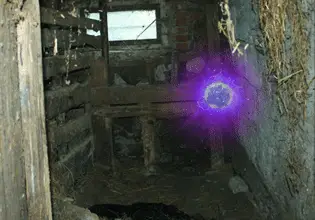 Dark Barn Escape – Mirrored Dimension
Into the vast place of the mirror dimension Maxim goes and as far as her magic have taken her, she still haven't gotten to all of the dimensions but in a matter of years, she thinks she can finish them all. That's a long time, but it's all to search for a ton of items which she needs in-order to make something which of course still all about power. Right-now, she is in some old and ruined wooden barn and even though it doesn't really look good, 30 amulets are hidden there which she needs to retrieve.
Who knows what Maxim is trying to do here, but for her she is doing the right thing. Escape players, come and help her here in this place find what she is looking for. Half of the amulets here looks alike and half are also alike, but they are different in appearance from each other. There will be challenges there definitely, potentially magical ones too, so be ready to face them all.
Dark Barn Escape – Mirrored Dimension is a mirrored edition of old escape games created by Ainars and Zeb for Escape Fan. Explore the abandoned dark barn and find 30 amulets of 2 types so you can return home.
Other games by -
Walkthrough video for Dark Barn Escape – Mirrored Dimension