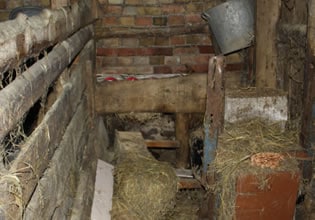 Dark Barn Escape 2 – Mirrored Dimension
We now continue in this adventure where Maxim is up until now. As she pushes on and collecting these amulets along the way though, things are not getting easy, for her magic is starting to wane and she doesn't know what's happening. But she knows she needs to keep moving and collect the final amulets there in the rooms of this evil barn in the forest.
Escape players, will you help Maxim here once again in collecting the last 30 amulets that are still in the place? Quickly then, for Maxim's magic here is not going to last long so who knows what may happen if that totally disappears.
Dark Barn Escape 2 – Mirrored Dimension is a new edition of a point-and-click item retrieval escape game created by Ainars. This game is the continuation of the first game as its sequel. Continue in exploring the dark barn here and obtain the last 35 amulets to activate the portal.
Other games by -
Walkthrough video for Dark Barn Escape 2 – Mirrored Dimension