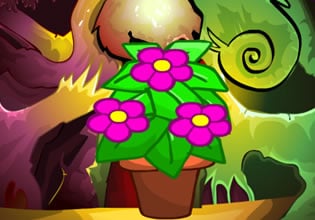 Cave Land Escape (Games 2 Mad)
Jan was hunting for rabbits that day and it's not really going well, that's because he wasn't catching anything. And so, he needs to move deeper into the forest here for the rabbits might be in areas he haven't ventured yet. As he goes in places he had never been to before, he found caves! It was weird for him for he didn't even know there was one cave in this wilderness let alone many. He was curious of them though, so he checked it one by one for all he knows, he might find hidden treasures! Well little did he know, he'll find something else.
As Jan looks into the caves, he realized that he could not find his way back anymore! He found-out that he is lost and right-now a situation such as this here is pretty dangerous, for soon the sun will be going down and everything will be dark. Escape players, Jan needs to leave this place this instant, but he doesn't know where to pass now for the forest looked all the same in every direction and he hasn't been to where he is now before. Okay then, will you help him escape while it seems there is still a chance?
Cave Land Escape is a brand new point-and-click wilderness escape game released by 8b Games and Games 2 Mad.
Other games by -
Walkthrough video for Cave Land Escape (Games 2 Mad)