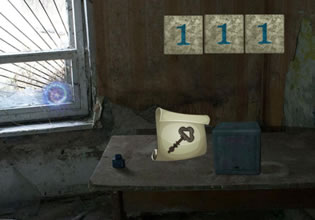 Ghost Town Escape 2 – Mirrored Dimension
Thompson will now be getting himself into quite a location and it's somewhere gloomy. He'll be checking-out this town here which was long abandoned since Russia was in its Soviet days. There are somethings there which he needs to collect and those will be in the essence of magic!
Escape players, Thompson needs to do this now for he can't stay in the place for too long, will you help him get what he needs there then before his chance ends? Ready with everything there for there will be challenges built to stop you.
Ghost Town Escape 2 – Mirrored Dimension is a new edition point-and-click area retrieval escape game created by Ainars and Zeb. Explore abandoned military town and find 35 valuable coins to activate portal. This game is a part of the first one as its sequel.
Other games by -
Walkthrough video for Ghost Town Escape 2 – Mirrored Dimension