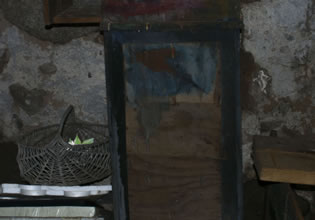 Dark Barn Escape 3 – Mirrored Dimension
Maxim was able to retrieve all amulets in the barn but his adventure there is not over yet. The next thing to collect are not only hard to find, but also hard to contain. For the next things are 35 ghosts and when Maxim got that he told himself he is really going to lose this, for ghosts are often invisible.
Escape players, Maxim thought maybe what he'll retrieve here next isn't really literal ghosts, it could be something else. But whatever it is, he is game for this. Would you like to help Maxim on this next adventure as he continues into the barn?
Dark Barn Escape 3 – Mirrored Dimension is an edition of an old point-and-click escape game created by Ainars for Escape Fan. Examine each location of the barn. Search for puzzle clues and find all 35 Ghosts to escape! This game is a continuation of the previous one as its sequel, and is a part of the first game as the start of the series.
Other games by -
Walkthrough video for Dark Barn Escape 3 – Mirrored Dimension