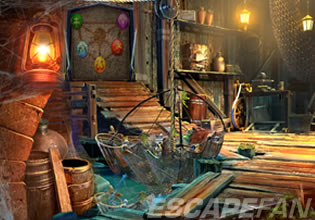 Cute Pirate Boy Escape
How fascinating that this boy who comes and goes to the town here was already a captain of his own pirate ship! But only a few people are loyal to him for well, he is just a boy. But this kid is quite extraordinary though, for he is just as good as an experienced captain and his decisions are pretty much always sound, well he lacks the strength of a full-grown man though and that is absolutely clear, and that fact was why he needed help that day, for he got trapped in a house in the town!
Escape players, you were the first to notice this when you were just tending to your shop that day, you really hesitated on helping him for he is a pirate and nothing good comes from them. But he is still someone though so you decided to help. Okay then, will you be able to free the captain pirate boy there so he can go back to his ship?
Cute Pirate Boy Escape is another new point-and-click rescue escape game made by Games 4 King.
Other games by -
Walkthrough video for Cute Pirate Boy Escape