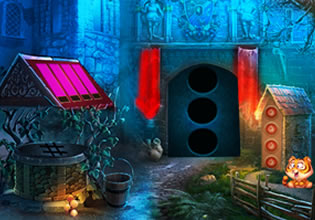 Cute Pirate Girl Escape
There is only one female pirate existing at this point in time as far as the people knows, and she is quite the dangerous character even though she looks normal. That's why nobody should underestimate her for as said, she is dangerous and a lot of people have already fallen victim of her whiles, and they all met it the hard way. That day however, something happened to the pirate girl and she actually needs help now!
The pirate girl got trapped in a house there in the town! As a villager there, you just found her there this instant and you have no idea what happened to her. The pirate girl is actually a friend here in this town, so that alone is enough for you to help her out but the question is, will you be able to get her out of where she is trapped?
Cute Pirate Girl Escape is a new point-and-click outdoors rescue escape game developed by Games 4 King.
Other games by -
Walkthrough video for Cute Pirate Girl Escape