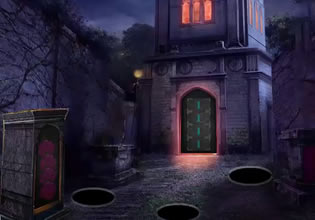 Blithe Pirate Boy Escape
The pirate boy who was once a boy and a real pirate is now an old man and is even distinguished in the village here, still people call him pirate boy for that kind of stuck through the years. People comes to the pirate boy for help on some things from time to time and also for wisdom. That day, Roy was going to the pirate boy's house to seek help but when he arrived there, he discovered that the man is in trouble and he is the one who needs help!
Roy found the pirate boy trapped in his own home and for him that's kind of weird, for he knows the guy and he can get himself out of any situation especially if it is in his own place. Roy is suspicious of this, but still he will attempt to free him for the man needs help. Escape players, imagine you are Roy here, will you be able to free the famous pirate boy from being trapped?
Blithe Pirate Boy Escape is a brand new point-and-click house rescue escape game from Games 4 King.
Other games by -
Walkthrough video for Blithe Pirate Boy Escape