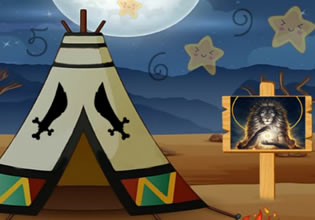 Colt Escape
Theodore returns to the tribe which lives in the dry areas of the country to visit them again. It had been a long time since he last returned, he just wants to see his friends again, but as he arrived there though he never thought he is going to help with a problem there and that is his first act.
A few of his friends found this big cage and in it was their beloved horse! These poachers and pirates even reached the place here so it seems, it won't be for long until they they come here full-time now. Something must be done here to go against their ways, well Theodore can only help in freeing this horse and he just might have the knowledge to do so. Escape players, imagine you are Theodore here, will you be able to free your friend's horse from this big cage?
Colt Escape is a brand new point-and-click animal escape game from 8B Games and Games 2 Mad.
Other games by -
Walkthrough video for Colt Escape