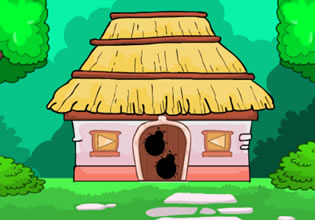 Rescue The Horse (Games 2 Mad)
Kayla has this special horse in her care and her name was Seahorse. She needs to get out to the field now for surely her farm animals are all hungry now. But as she was to let Seahorse out though, it seems there was a problem with its door.
Kayla couldn't get Seahorse out for the door which closes her room could not be opened! Okay, she is going to need a special key then, for that is the only solution she can think of other than destroying the thing which is not an option for her. Escape players, want to help Kayla here so she can free Seahorse from the barn and out to the field?
Rescue The Horse is a brand new point-and-click animal escape game released by 8B Games and Games 2 Mad.
Other games by -
Walkthrough video for Rescue The Horse (Games 2 Mad)