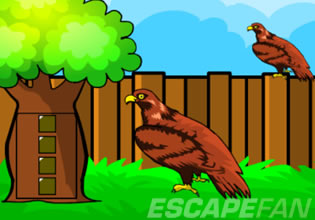 Park Escape 2
Mario was able to escape the city's park after he got lost in there, but after he escaped though somebody else got lost in there as well! This one was Erna and she was just behind Mario who had been actively trying to find his way out, but Erna took a wrong turn from Mario's path though and that's why she is still trapped in there!
Erna is starting to get very uneasy there, she thinks she might not be able to escape from there until nightfall, which is a thing she doesn't want happening. Escape players, Erna needs to escape the park here, want to help her then so she can finally breathe a sigh of relief? Help her find things there then and spot clues which can greatly help on this escape.
Park Escape 2 is a brand new point-and-click area escape game released by 8b Games and Games 2 Mad. This game is a continuation of the first one as the start of the series.
Other games by -
Walkthrough video for Park Escape 2