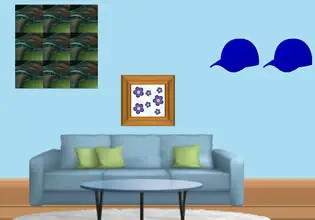 Traveler Man Escape
There was this young man who was traveling around the area and he had come to James who is a resident where he was circling around, a few times already. He keeps getting lost, maybe James will have to help him so he can continue on his journey? And so, James called upon him from a window and told him to wait. But when James was about to get out of his house, he realized something was happening to his door and he can't open it!
James was very confused, now it has come to a situation that he needs help there so he can get himself out of his own place. Escape players, want to help him so he can get out and help this person who needs it?
Traveler Man Escape is a brand new point-and-click indoor escape game released by Games 2 Escape.
Other games by -
Walkthrough video for Traveler Man Escape