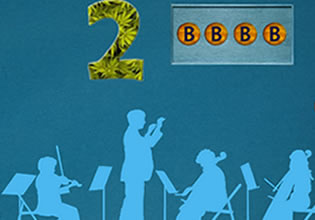 Trumpeter Escape (8B Games)
Your brother Benson is a trumpeter and today he will be going to a recital which is where you will be taking him to. And so you arrived at his house to take him now, but as you entered you found him in some sort of bind and he needs help there right-now!
Benson is trapped in a room in his house and he is now trying hard to get himself out! Wonder what happened to this guy? You've got to get him out of there for not only he needs help, but he is going to be very late if he doesn't get out of there. Escape players, imagine you are in the situation now where Benson needs help, will you be able to get him out of the room?
Trumpeter Escape is a brand new point-and-click indoor rescue escape game from 8B Games.
Other games by -
Walkthrough video for Trumpeter Escape (8B Games)