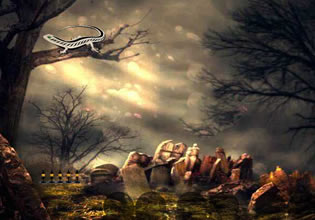 Danger Halloween Forest Escape
The forest nearby have always been dangerous, but it gets even more serious when Halloween comes and that's why people should really heed the warnings of not going in the place for a lot of people have gotten victimized by that said wilderness. Sadly though, it seems to have taken another one that Halloween's day.
That person is Brandon and he really did not mean to get lost in there, but entering the place really means that he is looking to get lost in there, for most people who enters the place really gets that and it's up to them then how they'll solve it. Escape players, will you help Brandon here escape the forest before dusk comes and the place becomes a hundred times haunted?
Danger Halloween Forest Escape is a new point-and-click wilderness escape game developed by WoW Escape.
Other games by -
Walkthrough video for Danger Halloween Forest Escape