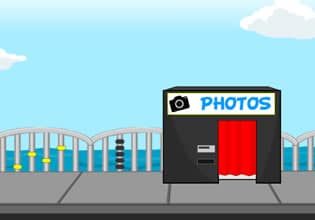 South Carolina 2022
Frank woke-up and found himself on the coastal area in South Carolina. Frank collected himself for surely he drunk heavily last-night, and as he saw it seems that his crew had abandoned him there and left with the boat thinking he was on it. Guess they were drunk too, said Frank to himself. Hopefully they are safe. But for now he must solve his problem here then he can make sure of his crew's safety.
Frank thanks God that he wasn't too deep in town and just there in the docks, maybe he can ask help from a boatman here to take him to a place where they are also going or even just passing? Escape players, come help Frank here find a boatman which he can ask a favor from so he can leave.
South Carolina 2022 is the newest point-and-click docks escape game created by Selfdefiant.
Other games by -
Walkthrough video for South Carolina 2022