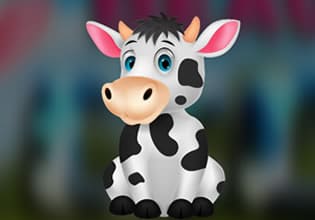 Beauteous Cow Escape
One of the village's greatest asset here was this cow and the creature was very knowledgeable. It's really fascinating how much he knows, he even contributed on the technical workings of some stuff there which really elevated the place, now everyone respects it and it had become a valuable resident of the place.
But this cow can be a little mischievous at times and that day, it just did something and now it needs help! As a resident of the place, Harry respects the cow very much, as a fellow resident there he'll definitely help him for not only that he needs it for he is trapped in something, he was the first one to discover the situation. Escape players, will you help Harry with this then so that the genius cow here can be freed safely?
Beauteous Cow Escape is a new point-and-click rescue escape game developed by Games 4 King.
Other games by -
Walkthrough video for Beauteous Cow Escape