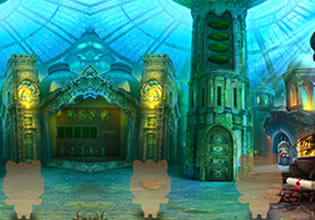 Soldier Little Boy Escape
There is only one soldier living in this village for this place is his hometown, this soldier was the close-friend of Brady and he really adheres to what he trained for in the military, that's because he roams around the village like a scout at times. That early evening, he was out scouting again, but this time he came across something and its like his scouting have finally led him somewhere.
Brady just found his soldier friend trapped inside a house there! He doesn't know but it looks like this is a trap set by some mischievous kids here for this doesn't look like an accident. How unlucky they are for they captured an authority here, but first Brady needs to get his friend out so they can deal with this problem then. Escape players, Brady needs a little help on this, will you give him a hand so that his soldier friend can be freed safely?
Soldier Little Boy Escape is another new point-and-click rescue escape game made by Games 4 King.
Other games by -
Walkthrough video for Soldier Little Boy Escape