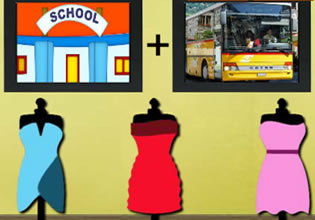 School Girl Escape (8b Games)
There was an exchange student at the school and at the moment she is struggling to get-by for she is new and she needs to adjust first. As her teacher, Claire is going to help her out, maybe she can pick her from her house and they can go together to school? And so, Claire did just that and thankfully for them she did, for her new student is currently in trapped in her room!
Claire was greeted by her mother and told her what was happening, Claire got the situation quickly and she acted immediately on that. Claire is going to help rescue her student there for she is trapped and needs help. Escape players, would you like to help this girl as well so she can be freed from being trapped safely? Go ahead then, assist Claire here on this rescue for her student.
School Girl Escape is the newest point-and-click indoor rescue escape game created by 8b Games.
Other games by -
Walkthrough video for School Girl Escape (8b Games)