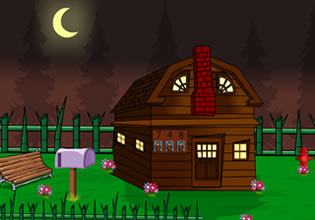 Red Yak Escape
Mitchel have just arrived in his farm and it's already night, this task he undertook really consumed a lot of time. Well, it is only understandable, for he transported a big animal in a trailer and the location where this animal came from was quite far, the animal is a red yak and is as big as his truck! Now that Mitchel is home, he needs to find a key to open this trailer cage so he can free the animal to his farm, he needs to do this for the key to it had been lost earlier, so he is left with this problem to solve.
Escape players, it's getting late here now and Mitchel is already tired, would you like to help here so that he can free the yak from the cage? Help find that key then somewhere, it is most likely in Mitchel's house.
Red Yak Escape is another new point-and-click animal escape game made by Games 2 Jolly.
Other games by -
Walkthrough video for Red Yak Escape