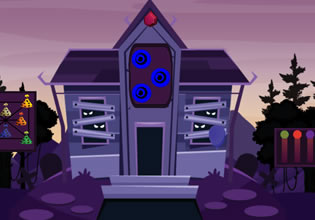 Rescue Their Sister
It's Halloween again and Tenten's forced adventure must continue. In two consecutive years, Tenten had been freeing these dark queen sisters which as they look, they seem to be very sinister. But Tenten is bounded to them though and there is really nothing he can do but to free them one by one.
Tenten must free all three sisters and for now he had already freed 2 in the past 2 years, now this Halloween he must free the last one for after then he will also be free from them. Tenten is already thinking about in doing this for he might doom the world with his action here, but there is very little that is known about these sisters and really he can't stop now, for the other 2 will come after him anyways. Escape players, will you help Tenten here free the last sister and maybe he can do something about this when she is free?
Rescue Their Sister is the newest point-and-click spooky rescue escape game created by Games 2 Escape.
Other games by -
Walkthrough video for Rescue Their Sister