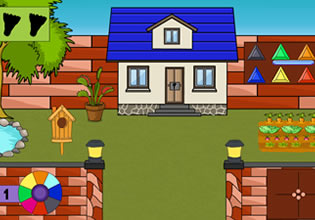 Rescue The Persian Cat
Tanya's Persian cat have just arrived and the kitty is inside its carrier waiting to be opened. Tanya was about to free her cat for it misses its home after spending some time at the animal clinic. But she discovered an issue though, for she could not find the key to the carrier!
Tanya is now looking for that key everywhere, it's missing and who knows where it is in the house. Tanya is having a problem with this already and she has no help there in finding it for she lives alone. Escape players, would you like to be Tanya's helper here for her feline? Go ahead then so that this cat can finally be freed back to its home.
Rescue The Persian Cat is the newest point-and-click pet escape game created by Games 2 Jolly.
Other games by -
Walkthrough video for Rescue The Persian Cat