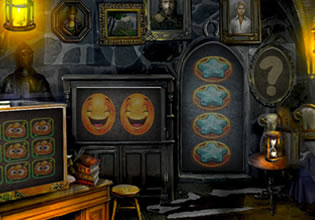 Reposeful Deer Escape
This deer that passes through the village is a usual sight, for the village is very close to the forest but it's weird why this one doesn't fear humans and the place. This creature is quite elegant and sometimes a bit rebellious, well it's a wild animal and that is enough to answer it, but it is a lovely creature overall. As a resident there, Dominic sees this creature from time to time, but he never thought he'll be rescuing it that day, for it got trapped in one of the houses there!
Dominic didn't expect this at all, but he needs to act now or that animal will hurt itself in its attempt to escape. Escape players, would you like to help Dominic here in trying to free the deer? Careful then, or Dominic will get hurt if you rush things.
Reposeful Deer Escape is a brand new point-and-click animal rescue escape game released by Palani Games.
Other games by -
Walkthrough video for Reposeful Deer Escape