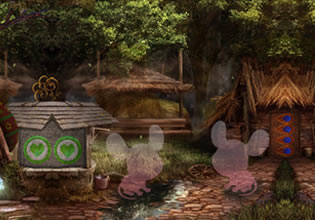 Taking Deer Escape
The villagers are starting to not allow the animals of the nearby forest to frolic around the grounds due to a number of reasons. But efforts are only enough to keep 90% of them out though for the village cannot be fully closed, and that day a deer needs rescue there!
As a villager, Josh found this one deer trapped inside a house and the creature was pretty young. This one might have gotten through the safeguards and entered the house where it is now. Unlucky for it though there are no residents living in the place, and so nobody can get the creature out immediately. But Josh is there now and he is going to need some help, escape players would you like to assist here in rescuing this trapped deer?
Taking Deer Escape is another new point-and-click animal rescue escape game made by Games 4 King.
Other games by -
Walkthrough video for Taking Deer Escape