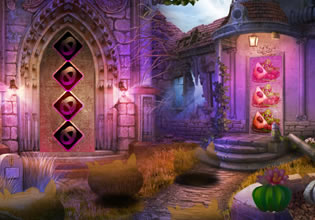 Chef Squirrel Boy Escape
The once small squirrel boy have grown to become a great chef. He have done so much to the community where he lives by providing delicious food and even engaging in food drives from time to time. That's why he has a lot of friends, one of his closest was Mitch who meets with him almost everyday for he is also an aspiring chef.
That day however as Mitch was heading to his friend's place, he found him trapped! Mitch have no idea what happened to him, at first he laughed for he thought his friend just made a fool of himself, but then he noticed he was serious. Okay, Mitch is going to get him out of there then, but he is going to need some extra help though. Escape players, would you like to help Mitch here rescue his friend chef squirrel boy so he can be safe?
Chef Squirrel Boy Escape is the newest point-and-click rescue escape game created by Games 4 King.
Other games by -
Walkthrough video for Chef Squirrel Boy Escape