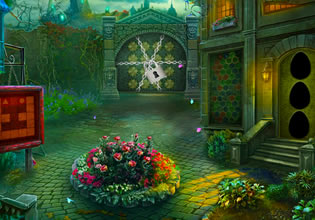 Pacific Deer Escape
There was a native deer here which was quite tamed with the humans whom comes and go in the village here. That had been going for quite a while now, it is even up to a point that they named the deer Pacific for it really feels at home in the settlement here. Well thanks to that, it got trapped in a house there that day, now it really needs help!
Pacific couldn't get herself out of this house and as the first person to find her, Gertrude couldn't do it as well. Guess she'll have to be a little serious with this now. Escape players, Gertrude might need a little assistance in freeing the deer. Would you like to help her then so that Pacific the charming resident deer can safely be freed?
Pacific Deer Escape is the newest point-and-click animal rescue escape game from Games 4 King.
Other games by -
Walkthrough video for Pacific Deer Escape