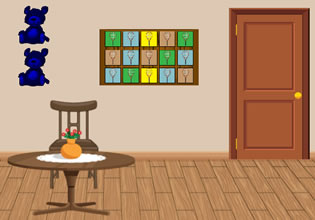 Poor Sugar Glider Rescue
It's now daylight and surely Craig's sugar glider will be coming home, this creature is ridiculously loyal to him so he lets it roam. As he waits for it however, it seems that the creature is not returning, so Craig roamed around for a bit to find it. Craig checked high and low but he really couldn't find the animal, little did he know his pet was actually in a place very near him but it wasn't suppose to be there however.
Craig's sugar glider was inside his cage! This cage was suppose to be for wild game, but it's in there trying its best to escape! That poor creature, of course Craig will be getting out, but he needs to find the key to it somewhere in his house first for that thing still needs it to be opened. Escape players, would you like to help Craig here rescue his sugar glider from his own cage?
Poor Sugar Glider Rescue is a brand new point-and-click pet rescue escape game released by Games 2 Escape.
Other games by -
Walkthrough video for Poor Sugar Glider Rescue