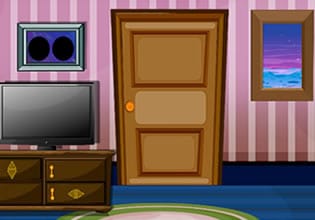 Pink Villa Escape
The pink house in the neighborhood is kind of like the level two in escape adventures in the area, for the first one is the blue house and that one was pretty easy, but challengers can expect an increase in difficulty once they enter the pink one. The decorations inside that house especially the walls are pink and hence that's why they called it so. Once the challengers enters there they will begin to notice the scattered furniture and there are a lot, it doesn't look like a normal house but well it really isn't.
That day, Wesley finished the blue house and now he will begin in escaping from this here pink house too. Wesley is now inside and the challenges immediately posed to him. The furniture there are indeed a lot and as he sees it, those are both useful and a nuisance, that's because he might use one of them to escape. The challenge now begins! Escape players, come and play as Wesley here as he escapes from the neighborhood's pink escape house. Will you be able to make it out of there quickly?
Pink Villa Escape is another new point and click indoor escape game made by 8b Games and Games 2 Mad.
Walkthrough video for Pink Villa Escape
SIMILAR ESCAPE GAMES