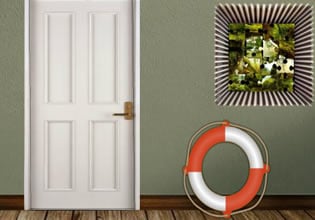 Sailor Escape (8b Games)
Ruben who just wanted to know how to sail have finally got a person who can help him and it's not just any person, for the guy was the old sailor who had seen the seas for years and he still is! What a perfect person to learn from, and as Ruben's first job with him is he was the helper boy. Well it's not anything he had expected but he'll do anything just to sail and learn from it. Ruben's first call is early in the morning and he needs to be present at the sailor's house before he leaves, but he never thought he'll be doing a rescue there in the sailor's home!
Ruben arrives and he immediately found-out that the sailor was in-trouble, the trouble is he is trapped inside his own home! Ruben did not expect to be in this situation, but the sailor is a little-bit hard to negotiate to so he thought maybe if he helps him then he could get his good side. Escape players, Ruben is going to help the sailor here who will be his mentor in sailing the seas. His future is depending on this so will you help him help the sailor who was trapped?
Sailor Escape is a brand new point and click indoor rescue escape game from 8b Games.
Walkthrough video for Sailor Escape (8b Games)
SIMILAR ESCAPE GAMES