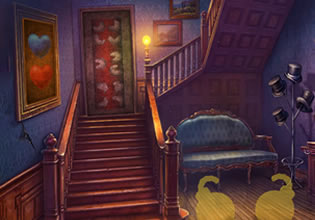 Peaceful Goat Escape
Goats are living peacefully here in this village, one is very distinct too for it was very playful and active all the time. Its mates are not really enjoying its company sometimes, for even when it is time to rest she still runs around and playing. Overall though this goat is peaceful as well, but that day though her hyperactivity brought her a not-so peaceful thing and now she needs help!
The said goat got trapped in a house there and now she needs help! Harold found her thankfully, but he doesn't have much of an idea of how to free this goat from where she is trapped, but he is going to try still. Escape players, will you help guide Harold here so he can free this little one?
Peaceful Goat Escape is the newest point-and-click animal rescue escape game created by Games 4 King.
Other games by -
Walkthrough video for Peaceful Goat Escape