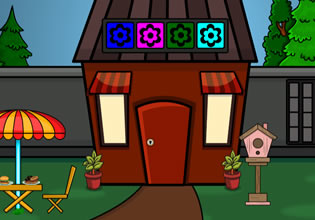 Cute Wombat Escape
Junie captured a wombat in his cage and it's not the one he is trying to catch here, he needs to release this one for this animal is kind of protected in this place. For that he needs to find his keys so he can release this creature back into the wild.
Escape players, Junie is now trying to find his keys here but it seems that he cannot locate them. Wherever could these keys of his be, he just hopes it's just around and nobody took it. Will you help him find it then for the sake of this wombat?
Cute Wombat Escape is a new point-and-click outdoors animal escape game developed by Games 2 Jolly.
Other games by -
Walkthrough video for Cute Wombat Escape