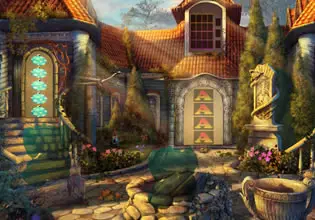 Peaceful Deer Escape
There was this quiet deer which was roaming around the village, it is gentle and somehow doesn't get spooked by humans. People respects it though for such creatures are from the forest which they also take good care of. That day though, some mischievous children set some sort of trap and that unfortunately captured the animal!
This trap they created was in a house and how it worked was when something enters the place, the door would close and they would become trapped. Well, guess they didn't expect that the local deer here would be their first victim. Thankfully you found the situation for you saw the deer inside the said house through its window accidentally. Okay then escape players, this deer here needs help, will you be able to get it out from where it is then and of course safely?
Peaceful Deer Escape is a brand new point-and-click animal rescue escape game from Games 4 King.
Other games by -
Walkthrough video for Peaceful Deer Escape