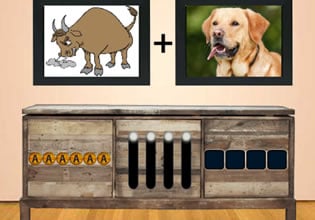 Paw Patrol Puppy Escape
The paw patrol unit have visited Jim's friend's house but it was only just one representative, still the one that visited there is a hero and it's definitely an honor. That's why Jim will be going there too so he can meet at least one of them. Jim was close to the place when he got a message from friend and that he needs help! What kind of help is it? A rescue!
Jim quickened his pace then and when he got there, the problem was exactly as he was told, the paw patrol unit member got trapped in a room there! Jim have no idea what happened and his friend was also uneasy now and he cannot explain clearly of what exactly created this situation. Okay he is going to help here without question and maybe he'll get answers after this. Escape players, you will now be playing as Jim here, will you be able to help in freeing the trapped paw patrol hero here? Go ahead then, maybe find items that can help on this especially the key to the door.
Paw Patrol Puppy Escape is the newest point and click indoor rescue escape game created by 8b Games.
Other games by -
Walkthrough video for Paw Patrol Puppy Escape