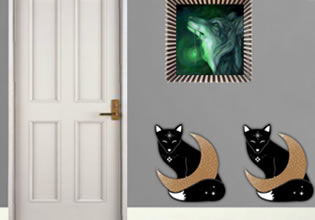 Rescue Puppy Bruce
Charlie visited his friend's house that day for he has nothing to do and he just wants to hangout. But as he arrives at the house however, he found his friend rummaging on something and as it looks, it seems so serious. Charlie asked what was happening, and actually it was a bit serious.
His friend could not get his dog Bruce out of this room here and the thing is he couldn't find the key to its lock. Charlie is a bit confused of how this happened, but he'll help his friend there. Escape players, play as Charlie here and try to free your friend's dog Bruce from the room.
Rescue Puppy Bruce is the newest point-and-click pet rescue escape game created by 8B Games.
Other games by -
Walkthrough video for Rescue Puppy Bruce