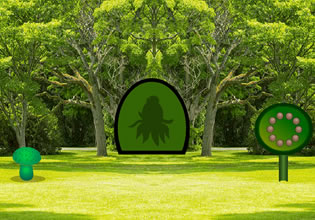 Nature Lawn Escape
This area here is a forest but as it looks it seems that it also has a maintained lawn. Maybe it is a mix of both man-made and wild? Well, Elmer wants to find-out more about the place so he is venturing there moving along the paths and following wherever it would lead him. At first everything was okay and Elmer was happy with what he is seeing there, but that got turned quite a bit though, for something happened and now Elmer was scrambling trying to get out of there!
Elmer realized he was lost! Well technically, he realized that a while ago and he just kept going for he thought the situation would be easily solved if he does that, but it didn't work and Elmer needs help now. Escape players, nobody else can help Elmer there but you, would you go ahead and help him then so he can escape this place?
Nature Lawn Escape is a brand new point-and-click outdoors escape game from Games 2 Rule.
Other games by -
Walkthrough video for Nature Lawn Escape