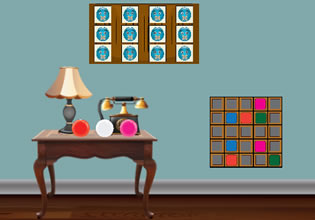 Find Headset For Laughing Monkey
DJ monkey is in the studio again, he is quite the recording artist and the studio is lucky really that their invitation had been approved again despite of him being quite busy. Now the recording must begin and they all need to make haste for DJ monkey needs to be somewhere as soon as this was over. But there was a problem about that though, for something was missing and they cannot begin without it.
The studio has a lot of headsets, but for DJ monkey they wanted him to use this absolutely pricey and high-tech one, but nobody could find it and the staff are now scrambling from room to room in search of it. As one of the staff there escape players, you must act on this too for they now need all the help they can get. Will you be able to find that headset somewhere? Check the rooms then one by one.
Find Headset For Laughing Monkey is the newest point-and-click item retrieval escape game from Games 2 Escape.
Other games by -
Walkthrough video for Find Headset For Laughing Monkey