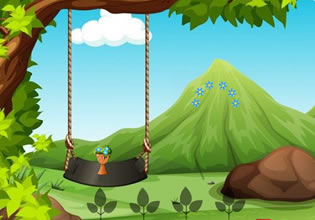 Green Lawn Backyard Escape
Evan was now very happy where his house stands, for it is in the most beautiful part of the wilderness and all day he can watch the valley below and the meadow nearby being blown by the wind. Finally, he has some peace and quiet. But maybe he'll head for town for the day though and skip the viewing part for his provisions are running a little low. But not before he takes care of something first for he cannot leave without doing that.
Evan must find his keys to his backyard gate for he needs to lock it before he leaves, he always do that for he wants to be safe than sorry, and besides locking things was always his mannerism so he needs to do it. Escape players, want to help Evan here find his keys so he can finally leave with a peace of mind?
Green Lawn Backyard Escape is a new point-and-click outdoors escape game developed by Big Escape Games.
Other games by -
Walkthrough video for Green Lawn Backyard Escape