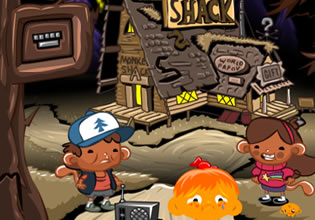 Monkey Go Happy – Stage 718
Somewhere in the wilderness in monkey planet, there is a camp which looked like it's the setting of a very familiar cartoon. But monkey operative HQ have detected some stress signals there which concerns mini-monkeys and of course they need to respond to this.
A monkey operative have already been sent to the place and they already saw the scattered mini-monkeys running around to the nooks and crannies there. Escape players, it seems the monkey operative here is going to need some help on this retrieval, for there seems to be another problem there which must be addressed. Will you help the operative with this mission?
Monkey Go Happy – Stage 718 is a brand new point-and-click retrieval adventure game released by Pencil Kids. This game is a continuation of the previous one as its sequel, and is a part of the first game as the start of the series.
Other games by -
Walkthrough video for Monkey Go Happy – Stage 718