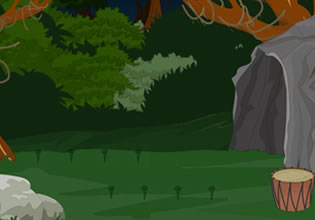 Ancient Hunt Turkey
In prehistoric times when the hunt is very much prevalent for farming is in its infancy, there was this tribe who is going to celebrate an occasion of theirs and for that they are going to need a giant turkey for the feast, and also so it can feed everyone. Luckily, the men have already hunted for it in the land and what's left to do is to just prepare it.
Escape players, you now oversee this said tribe and they are now about to prepare their giant turkey. Would you like to help them so they can get this task of theirs done and so everyone can have fun?
Ancient Hunt Turkey is a new point-and-click outdoors game developed by WoW Escape.
Other games by -
Walkthrough video for Ancient Hunt Turkey