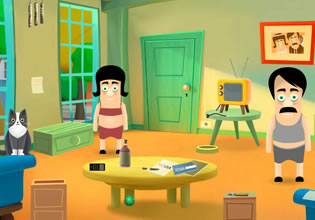 Leonor And Raúl : The Key
Leonor and Raul, the lovely couple in the neighborhood is experiencing something again in their home. They really don't know what's happening, it's like their curse or whatever and they have lived with that for years. They do hope that there was some sort of something that can cure their curse, maybe magic or whatever?
That day, the couple is currently locked inside their house and they have been trying to open the doors there but still nothing, the only hope for this now is that key which they also couldn't find. Escape players, will you help the couple Leonor and Raul here then in finding that key wherever secret compartment it is so that this problem can be solved?
Leonor And Raúl : The Key is the newest point-and-click item retrieval escape game from Esklavos.
Other games by -
Walkthrough video for Leonor And Raúl : The Key