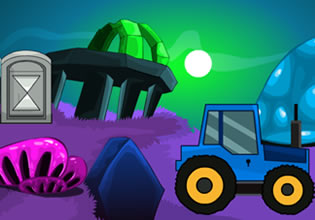 Halloween Village Escape
Visiting this village during the Halloween is not ideal, for things gets kind of crazy during that time there. But still those warnings did not stop a few from entering there, and those were Dwayne and his friends. At first it was okay, they roamed around some partially forested areas and most are cool. Things only got concerning when one by one, they got separated from each other!
Dwayne doesn't know where he is now as well as his friends, he got really spooked of this happening that he decided to just get out of there. But that will not be an easy attempt though. Escape players, Dwayne will be going through a lot of challenges there now just to escape, will you help him then so he can and maybe get help for his friends after?
Halloween Village Escape is the newest point-and-click eerie wilderness escape game created by 8B Games and Games 2 Mad.
Other games by -
Walkthrough video for Halloween Village Escape