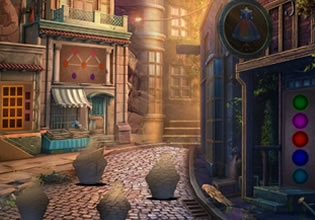 Kitten Artist Escape
The town here houses some pretty interesting individuals, one of them was this cat which liked to paint and her works are pretty good. She is definitely one of the unexpected talents of the place, one that the town can be proud of. But that day though she is going to need some help for she got trapped in her own house!
Thankfully Luis heard her cry for help. He immediately distinguished the voice and he knew then that it's coming from this cat artist. He thinks of it as cute and who can't resist those eyes and the face of this creature? Escape players, Luis is going to need some help here in rescuing that kitten, for he knows nothing about opening locked doors and he really needs assistance on this rescue. Will you be able to help Luis in freeing one of the talents of the town here from being trapped?
Kitten Artist Escape is a new point-and-click rescue escape game developed by Games 4 King.
Other games by -
Walkthrough video for Kitten Artist Escape